You are here:
Facebook Relationship Status: Frustrated
Facebook Relationship Status: Frustrated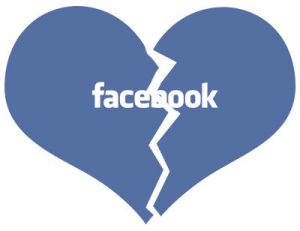 I have a bittersweet relationship with Facebook. When asked about my work, I tell people that I research things about Facebook that are of no interest to the rest of the Facebook population. (Which, by the way, has recently reached OVER 500 million worldwide.) For me, Facebook is a tool. A tool that our clients can use to reach their customers and potential customers.
The Social Media Marketing world is ever- changing. Its landscape is a developing topography that so many are struggling to map… and map FIRST. The problem with that is that as soon as the newest map or set of guidelines is published, printed or posted… it will also shortly be outdated.
A little history lesson (complements of Wikipedia):
Facebook has met with some controversy. It has been blocked intermittently in several countries including Pakistan, Syria, the People's Republic of China, Vietnam, Iran, and North Korea. It has also been banned at many places of work to discourage employees from wasting time using the service. Facebook's privacy has also been an issue, and the safety of their users has been compromised several times.
Since reaching 200million users in April 2009, Facebook has had at least 3 complete redesigns of their home page… much to the chagrin of the users (some folks just hate change) as well as countless add-ons and features. They have launched new products (i.e. Facebook Lite, MarketPlace) only to downplay their existence after less than stellar receptions by users.
All of this begs the question… at least from this Social Media Marketer: With so much going on, why won't Facebook work on the simple fixes and add-ons that would make Facebook even better? Below is a list of things that we and others have been longing for, asking for, waiting for, expecting and in some cases shouting from the roof tops that we could and would use to make Facebook a nicer place for us and our clients… and less annoying for the average user.
Tag a Page in a picture. To us, this seems like a no-brainer… We've been expecting it for over a year now. Here's how it would work: If you go to Shipwreck Island and have a blast… why can't you tag the PAGE like you tag a person in a photo??
Community Pages. This is a complete waste of time. Example: If I list AL Power as an employer and my co-worker lists Alabama Power… now this company has 2 more "Community Pages" that are often easier to find than the "Official" page. It has caused confusion for users and I don't know one marketer that is pleased with now having to patrol and search for more places where people may or may not be talking about their brand!
Places. I'm just not buying it. Too many others have done this and done this well… Facebook really dropped the ball on this one. The only upside is integrating the "Places" feature with the Business Pages. Something that every marketer is willing and eager to do. What happens? You create a "Place." You fill out a form that tells Facebook this is the "Place" that should be connected with your business PAGE. What do they do? They create ANOTHER "Community Page" or make you an admin of the page you already control. (Not to mention that they may remove the other admins.) Tell me, please, Facebook… How is this efficient??? So the average user can check in… but they aren't checking in on the "official" page. If you are a page admin that is trying to integrate this feature… you now have to spend more time hunting down the folks that have checked in. Really, Facebook? You guys are smarter than this!
"Select All" feature in suggesting to friends. Have you ever tried to "Suggest to a Friend" a page? I'll bet you noticed that you have to click on them one at a time… Seriously? It takes forever!
Share on a business page. When you "Share" a post or a link… you do so under your own name. It would be FANTASTIC if you could (without cutting and pasting) have the option to share it as your business persona and still give credit to the person or page where you got the link.
Page Admins post/comment as themselves. CYber SYtes has several admins on our Facebook page. Sometimes I post and Cebo wants to comment. Well, that's just not possible… it looks like we are talking to ourselves… which I guess we are… but you get my point.
To be fair… there are plenty of features that we LOVE about Facebook! That list is much longer! So what do you think?? What would you tell the Facebook folks to change, leave alone, put back or implement? Who knows… maybe we'll grab someone's attention.
~Stephanie
Tags: Facebook, social media, Social Media Marketing, wish list
---
4 Responses to "Facebook Relationship Status: Frustrated"
Leave a Reply