97% Customer Satisfaction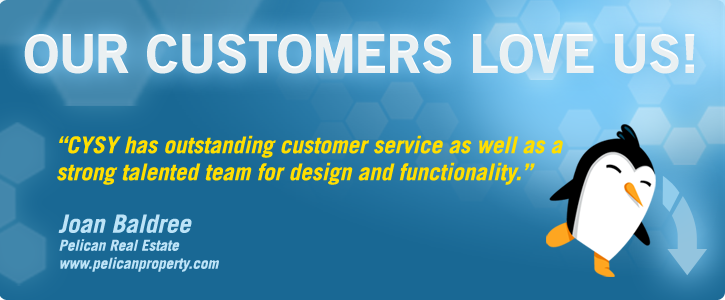 Need a new website? Here's why you need us.
CYber SYtes is a custom web design firm that has deep roots in the Florida Panhandle with clients big and small from real estate companies to restaurants to local Chamber's of Commerce.  Having been around for 15 years, we bring a very personalized customer service experience to building a new website for you and your company.
97% customer satisfaction rating
Custom sites starting at $1,926
Custom sites with a content management system starting at $2,232
FULL TIME dedicated customer support staff (we're always available for support)
FULL TIME dedicated design and sales departments (rapid site updates)
Fully integrated social media marketing
FULL TIME Search Engine Optimization and Pay Per Click staff
Call us now so we can help: 850-233-5514 or email us at info@cysy.com.