You are here:
Search Engine Optimization
Search Engine Optimization
CYber SYtes has been involved with search engine optimization (SEO) since day one! We have many client sites that rank at the top of the search engines for their industry's main keyword searches.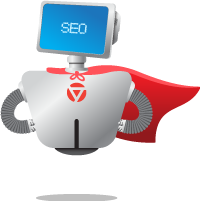 Initial SEO
Recommended for all new or re-designed websites.
We optimize the keywords on up to 10 pages and submit your site to Google, Bing/Yahoo, and top directories.
Six point Google friendliness check and SEO marketing tips.
Does your site have more than 10 pages? Order an Advanced SEO Project to complete optimization.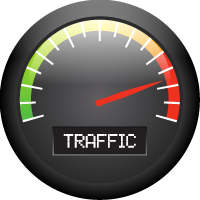 Advanced Search Engine Optimization
Advanced SEO is available on an hourly basis and the plans can scale to fit your site and budget needs. The program is very flexible because what constitutes "optimization" is an ever changing target. All Advanced SEO Plans include a scaled amount of our a la carte SEO activities and an end-of-month update.
Basic monitoring, submission and optimization every three months. For smaller websites in less competitive markets, this may be all you need for top rankings. For larger websites, this is a good program for monitoring search engine performance after SEO is complete. Available with Google keyword position report or Google, Yahoo and Bing reports.
A La Carte SEO Activities
Site Audit
We check your site for technical issues related to ranking. This is a good first step if you think there may be more SEO needed for your site, if you're having trouble getting all your pages indexed, or if you believe your site has been banned or penalized by the search engines.
Keyword Research
We strategically develope a list of target keywords for your site. Good for anyone who wants to increase traffic but doesn't know what keywords to use.
Keyword Position Report
View your site's current rankings for 20 keyword phrases on Google, Yahoo, Bing. Great for seeing how effective your keywords are.
Competition Report
A summary of how your site compares to the sites on page one in Google for five keyword phrases. See where you excel and where you need help in order to beat the competition.
Monthly Search Trend Report
This graph shows the average number of monthly searches in Google for five of your target keyword phrases. Particularly useful for seasonal businesses or to find your "busy search season."
On-site Optimization
We optimize the existing pages on your site for target keywords according to Google's technical and quality guidelines.
Site Submissions
We submit your site to top search engines, directories, and social networking sites.
Local Listing Report
View your business listings in 13 popular local business directories including Google Local, Bing Local, Yahoo! Local, Yelp, SuperPages, Citysearch, and more. Get directions on how to add a listing or update incorrect information.
Local Listing Consultation
We work with you to add or edit your business listings in the local directories mentioned above.
Content Development
We help create new content to attract visitors, inbound links, and to support your target keywords. Great for new websites with little to no existing content.
Contact us at 850-233-5514 or sales@cysy.com for program and rate information!
For more information on search engine optimization please read our SEO FAQ page.