Search Engine Optimization
CYber SYtes has been involved with search engine optimization (SEO) since day one! We have many clients who rank at the top of the search engines for their industry's top keyword searches. Drive more customers to your website and ensure your business is easily found online.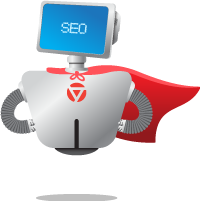 Initial SEO
Recommended for all new or re-designed websites.
We optimize the keywords on up to 10 pages and submit your site to Google, Bing, Yahoo!, and top directories. Does your site have more than 10 pages? We can expand the scope of the project to complete optimization on all pages.
Google friendliness check and SEO marketing tips.
If you've ordered Initial SEO, you can submit your keywords here.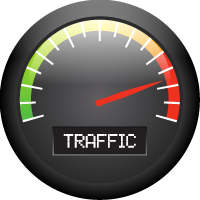 Advanced SEO Projects
Advanced SEO is available on an hourly basis and the projects scale to fit your site and budget needs. All Advanced SEO Projects include customized SEO activities and an update at the end of each project month.
Activities may include on-site optimization, content development, keyword and competition analysis, Google penalty removal, and optimized local business listings. The program is very flexible because what constitutes "optimization" is an ever changing target.
How much SEO does your site need? We will recommend an SEO budget based on the size of your site, the structure of your site, and how many other sites are competing for the same keyword phrases. Or, we can conduct a detailed SEO Site Audit and present you with specific recommendations. You can then choose which items you'd like completed.
Call 850-233-5514 and ask your sales rep for your customized SEO plan and price quote!
This popular program provides basic monitoring, submission and optimization every three months. For smaller websites in less competitive markets, this may be all you need for top rankings. For larger websites, this is a good program to monitor search engine performance after Initial SEO is complete.
Available with Google Top Queries Report or Google, Yahoo! and Bing Keyword Position Report.
Read more about our Quarterly Search Engine Promotion Program or contact your sales rep to sign up.
For more information on search engine optimization please read our SEO FAQs page.