How much SEO does my site need?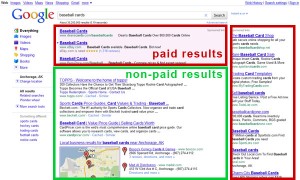 Search engine optimization (SEO) is the process of improving traffic to your website from search engines via non-paid search results. These are also called natural, organic or algorithmic search results. Typically, the earlier or higher a site appears in the search results list, the more visitors it will receive from the search engine.
How much SEO you need depends on many things including the size of your site and how competitive your keyword phrases are. Some businesses can get top rankings with just a few hours of SEO while others need more work.
If you aren't sure how much SEO you need, we can recommend an SEO budget based on the size of your site or we can complete an SEO analysis. We'll present you with our recommendations, and you choose which items you'd like completed. That way, your SEO project is completely customized for your site.
Project activities can include:
New site initial SEO and submissions.
On-site optimization.
Content development.
SEO plugin installation and setup.
Responsible link development and management.
Keyword, competition and technical analysis.
Local directory listings.
Contact us at 850-233-5514 or [email protected] for program and rate information. You can also visit our search engine optimization page or our SEO FAQs page.