Why should I hire CYber SYtes for SEO?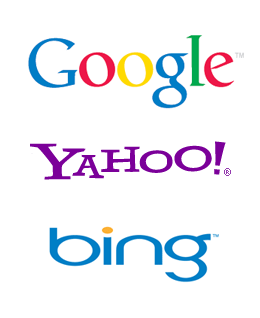 Do you want your business to show up higher in search engine results? Here's how we can help.
When you do a search on Google, Yahoo, or Bing, the main listings in the search results are non-paid. This means there is no fee from the search engines to get listed. The search engines rank or determine the order of the listings based on complex and ever-changing rules.
How complex? Google uses hundreds of criteria to rank your site. How ever-changing? Google changes their ranking algorithm 300-400 times per year. There is no simple trick for higher rankings. It takes work.
Search Engine Optimization (SEO) is the process of editing a website's content and code to help it rank higher in the non-paid or "organic" search results. If your site is well optimized and adheres to search engine guidelines, it will have a better quality score which helps improve rankings.
So why CYber SYtes?
Experience. We've been optimizing websites for over a decade 25 years. We've seen the evolution of search and understand how search engines work.
Skills. Our search engine specialists have experience in search optimization as well as in web design, programming and social networking. We talk the talk AND walk the walk. We can make real changes to your site based on search engine guidelines. If an SEO company does not require a login to your site or doesn't have designers and programmers on staff, what kind of changes are they really making?

Personalized service. We don't offer cookie cutter solutions. Each optimization project is customized based on the size of your site, your target market, the nature of your competition and your advertising budget.
Honesty. Because we don't own the search engines and directories, we have no direct control over where your site will rank or how fast it will be listed—that is up to the individual search engines. Per Google's own website, "No one can guarantee first place in search results—not even Google employees." So we don't offer empty promises. We give honest and accurate information about your site and offer real solutions to help get it listed faster and rank better!
Our SEO clients:
We have many SEO clients who rank at the top of the search engines for their industries' main keyword searches. For larger, ongoing projects we track rankings, impressions, clicks and inbound links to measure SEO results.
A few testimonials:
From a medical services company: "We signed up for some SEO with cyber sytes last year and got a 2 million dollar job from it."
From a realtor: "I have been a client with CYber SYtes for many years. The staff is always on top of any questions or concerns. CYber SYtes has always kept me informed and positioned my site at the top of all the major search engines."
From a real estate development company: "We have seen real results from your SEO work and want to thank you. Now we want to do a new site with CYber SYtes."
From a vacation rental website: "Wow! This is awesome and exactly what we were looking for! A comprehensive SEO analysis with recommendations."
From an SEO client not hosted with CYber SYtes: "We were banned from the engines thanks to our previous seo person. Thanks for getting us re-listed!"
From an ecotourism client: "Terrific! It worked indeed! many new listings! lots of increased rankings! I am so happy about your work. Thank you!"
From a real estate agent: "I've been with Cyber Sytes for quite some time now; we have a lot of traffic going to our web site. Wouldn't be in business without them!"
Related articles:
If you're interested in an SEO project for your website contact our sales office today.